Analysis: Commerce Applications Opportunity
In this step-by-step video, Stephen Hunter, Account Manager, Capital Markets Team, reveals how HG Insights' Technology Intelligence helped one of his clients analyze the size, shape, and structure of the global commerce applications market.
Use data-driven insights from HG to analyze market trends, confirm the need for your product, and determine the size of your GTM opportunity:
• Identify market needs by solution, industry, region, and other customizable criteria
• Analyze competitor strengths/weaknesses
• Evaluate trends across different solutions, markets, and industries
Experience HG Insights

Accelerate your customers time to value with HG Insights' world-leading technology intelligence solutions – you can drill down from high-level planning decisions to granular, actionable insights on a company-by-company level with the click of a button.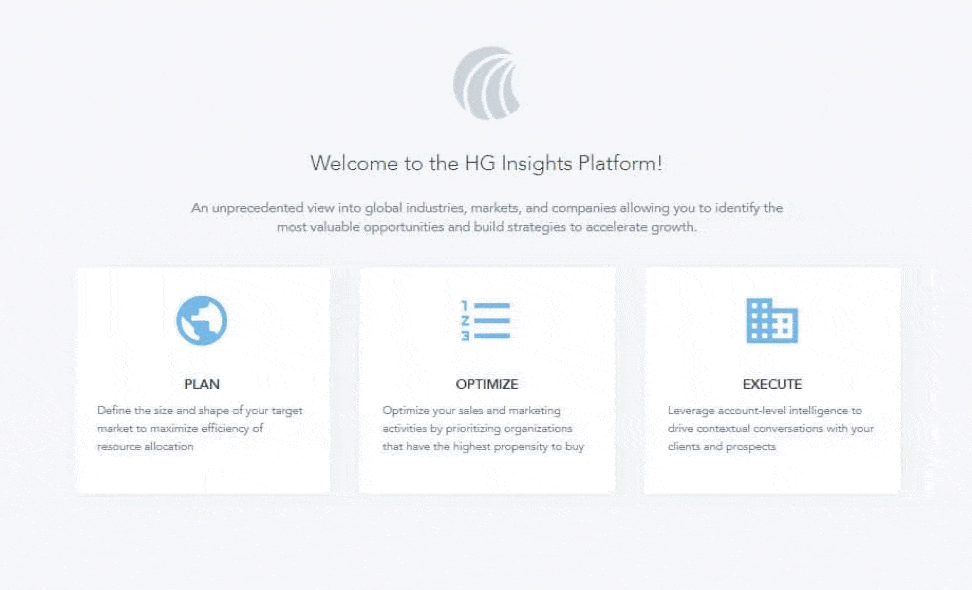 Schedule a demo with one of our solutions experts to see how you can use HG Insights at your company to accelerate growth!