ICP Analysis: Cloud Data Warehouse Opportunity
In this step-by-step video, Emma Longley, Account Manager, reveals how a client in the cloud data warehouse space used Technology Intelligence from HG Insights to identify and score accounts that fit their ICP so they could effectively run an ABM campaign.
Technology Intelligence not only helps you prioritize the accounts and leads with the highest propensity to buy, it also provides key insights into the messages and approaches that will yield the best results.
Experience HG Insights

Accelerate your customers time to value with HG Insights' world-leading technology intelligence solutions – you can drill down from high-level planning decisions to granular, actionable insights on a company-by-company level with the click of a button.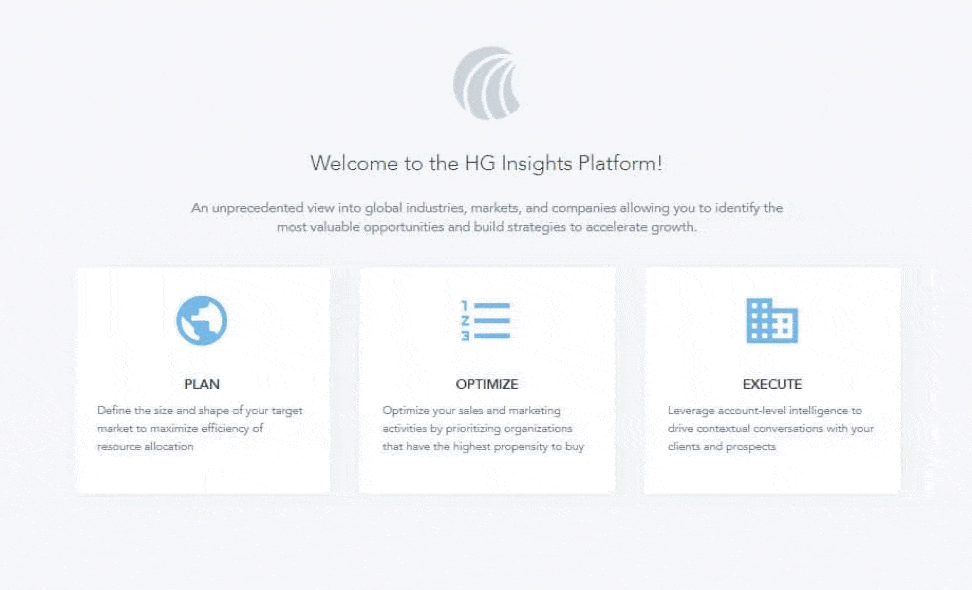 Schedule a demo with one of our solutions experts to see how you can use HG Insights at your company to accelerate growth!