Identifying a $4.8B Cloud Services Opportunity Within 4 Minutes
In this step-by-step video, Adrian Escobar, Senior Enterprise Accounts Manager, demonstrates how Technology Intelligence from HG Insights enabled one of his clients to uncover a $4.8B cloud services opportunity in the finance and insurance sector.
Customizable Market Views
With customizable market views, HG Insights allows GTM teams to peer into prospective companies and see what IT solutions they purchase, how they use them, and for how long. Technology Intelligence encompassing ABM scoring, Contextual Intent, and Functional Area Intelligence allows users to:
Experience HG Insights

Accelerate your customers time to value with HG Insights' world-leading technology intelligence solutions – you can drill down from high-level planning decisions to granular, actionable insights on a company-by-company level with the click of a button.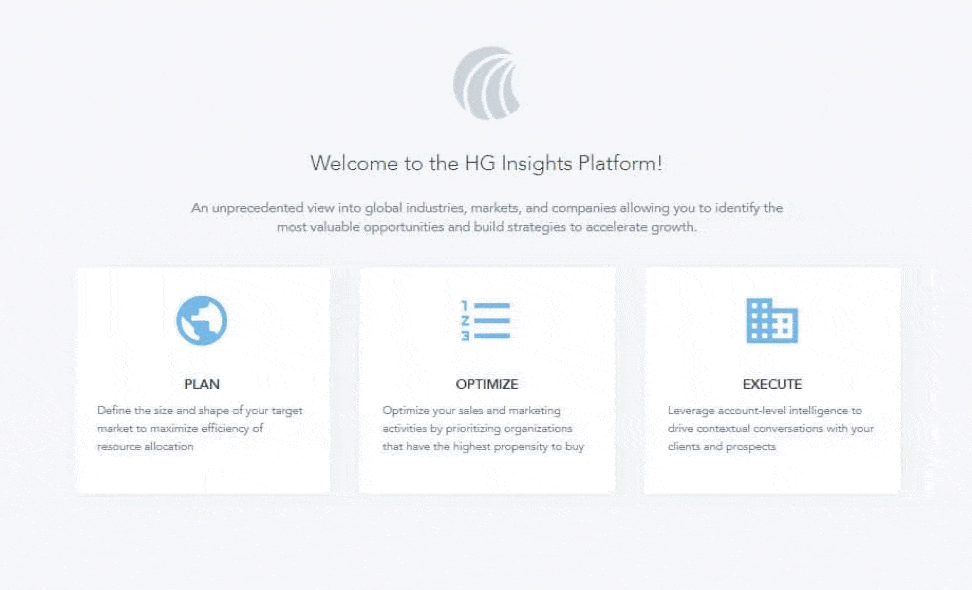 Schedule a demo with one of our solutions experts to see how you can use HG Insights at your company to accelerate growth!