Prioritize Your Outreach With Functional Area Intelligence
In this step-by-step video, Liam Davenport, manager, UK sales, demonstrates how Functional Area Intelligence™ from HG Insights, helps sales and marketing teams to instantly understand where detected technologies are used on both a departmental and location-specific level within an organization.
Our customers use HG's Functional Area Intelligence™ as part of their strategic initiatives to shorten the buying cycles and improve conversion rates.
Experience HG Insights

Accelerate your customers time to value with HG Insights' world-leading technology intelligence solutions – you can drill down from high-level planning decisions to granular, actionable insights on a company-by-company level with the click of a button.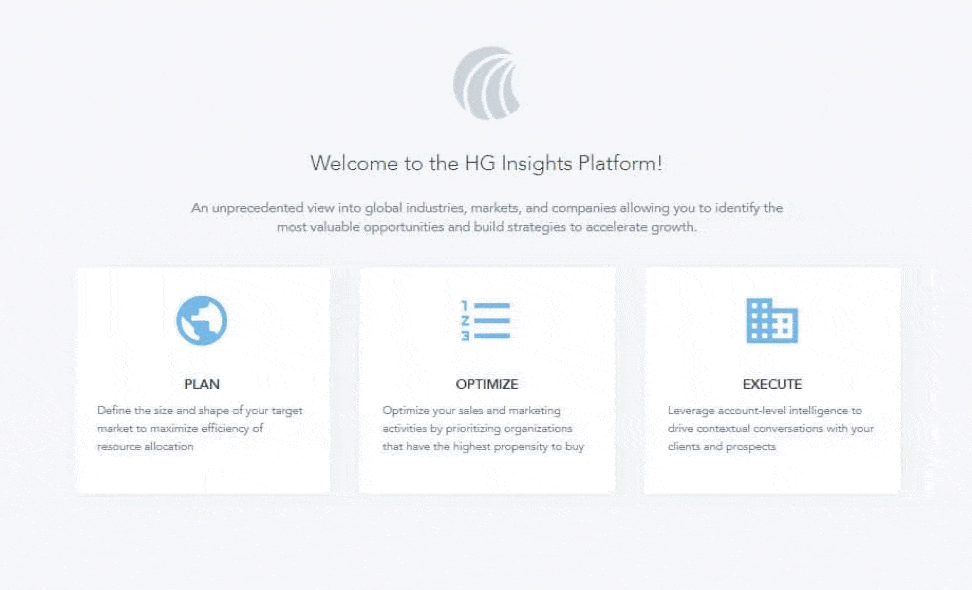 Schedule a demo with one of our solutions experts to see how you can use HG Insights at your company to accelerate growth!