Using HG Market Intelligence For Effective Competitor Displacement Campaigns
In this step-by-step video, Alyssa Barker, Associate Product Marketing Manager, demonstrates how HG Insights' Market Intelligence solution can help sales and marketing teams focus on the best competitor displacement opportunities.
Actionable Technology Intelligence
Enjoy a productivity advantage by increasing the overall efficiency of your revenue pipeline, from prospect to conversion, with actionable Technology Intelligence to:
Create more profitable and equitable sales territories
Prioritize accounts with the highest propensity to buy
Analyze competitors to identify displacement opportunities
Avoid wasting resources on accounts without adequate budgets or incompatible technology stacks
Experience HG Insights

Accelerate your customers time to value with HG Insights' world-leading technology intelligence solutions – you can drill down from high-level planning decisions to granular, actionable insights on a company-by-company level with the click of a button.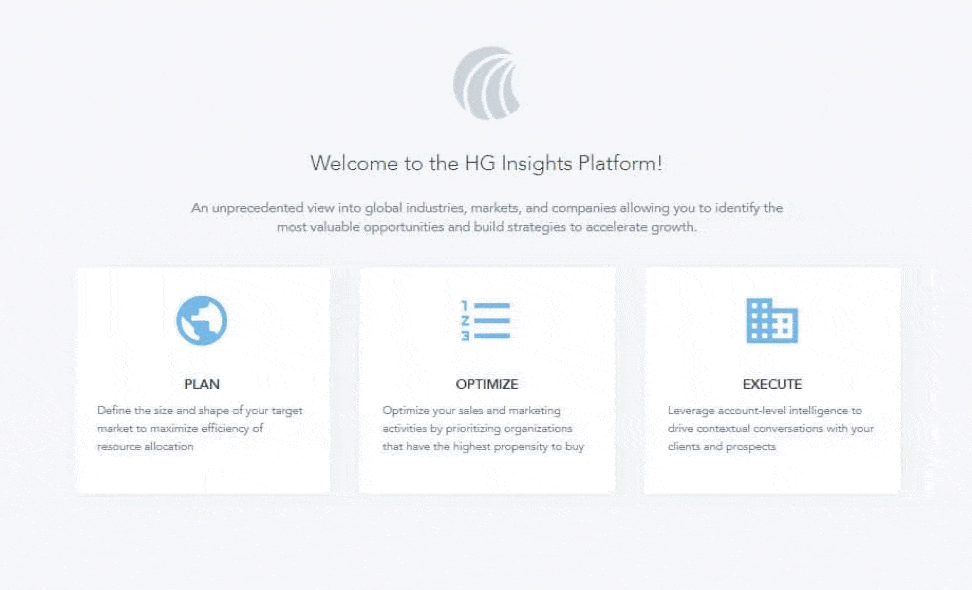 Schedule a demo with one of our solutions experts to see how you can use HG Insights at your company to accelerate growth!