780K new small and midsize business records added to the HG Platform!
In this step-by-step video, Maria Hernandez-Venegas, Product Marketing Manager, demonstrates how customers are now able to leverage the power of the HG Platform to uncover small and mid-sized business market opportunities and optimize potential revenue streams.
The Small Business Data Set is curated for small business coverage, selected from billions of records, to ensure small and midsize businesses are included in the HG Platform. Key benefits include:
Double the records on the HG Platform, with 780K new small and midsize business records added to the existing data set
Additional coverage including data across 200+ countries, 7.4 million global product installs, and 1.1 billion intent signals with context
Quality data-driven insights, without the noise, so customers can plan sales strategies for their small and midsize business markets
No Extra Cost For HG Platform Customers
The addition of the Small Business Data Set with no extra cost for HG Platform customers is part of HG Insights' strategy to bring all of its offline insights into the solution to fuel new business opportunities for Go-To-Market teams and decision-making across all departments within an organization.
Experience HG Insights

Accelerate your customers time to value with HG Insights' world-leading technology intelligence solutions – you can drill down from high-level planning decisions to granular, actionable insights on a company-by-company level with the click of a button.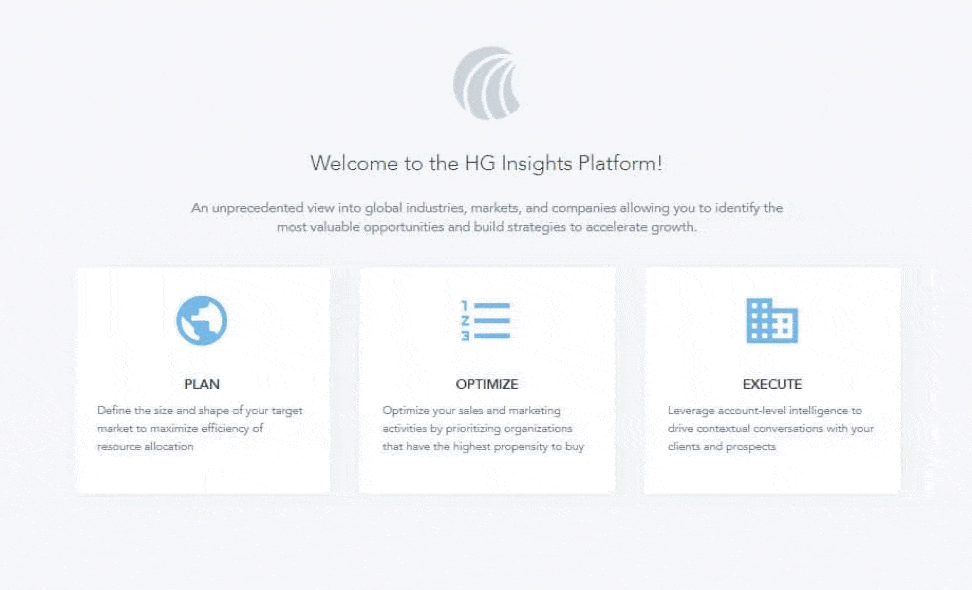 Schedule a demo with one of our solutions experts to see how you can use HG Insights at your company to accelerate growth!