Target the Right Prospects Using Contextual Intent and Functional Area Intelligence
In this step-by-step video, Liam Davenport, enterprise sales manager, demonstrates how one of his customers identified a specific SD-WAN opportunity using Contextual Intent and Functional Area Intelligence from HG Insights to target the right department with the right message at the right time to drive sales.
90% of technology companies in the Fortune 100 solve their business challenges with Technology Intelligence from HG Insights, including:
Contextual Intent for companies looking to leverage the power of customer buying patterns. These insights are crucial to set yourself apart in an increasingly digital marketplace where buyers are empowered to research and learn early in the buying process.
Functional Area Intelligence to predict where detected technologies are used on both a departmental and location-specific level within an organization. This solution provides customers with detailed, data-driven intelligence to support sales and marketing teams in their quest for greater efficiency.
Experience HG Insights

Accelerate your customers time to value with HG Insights' world-leading technology intelligence solutions – you can drill down from high-level planning decisions to granular, actionable insights on a company-by-company level with the click of a button.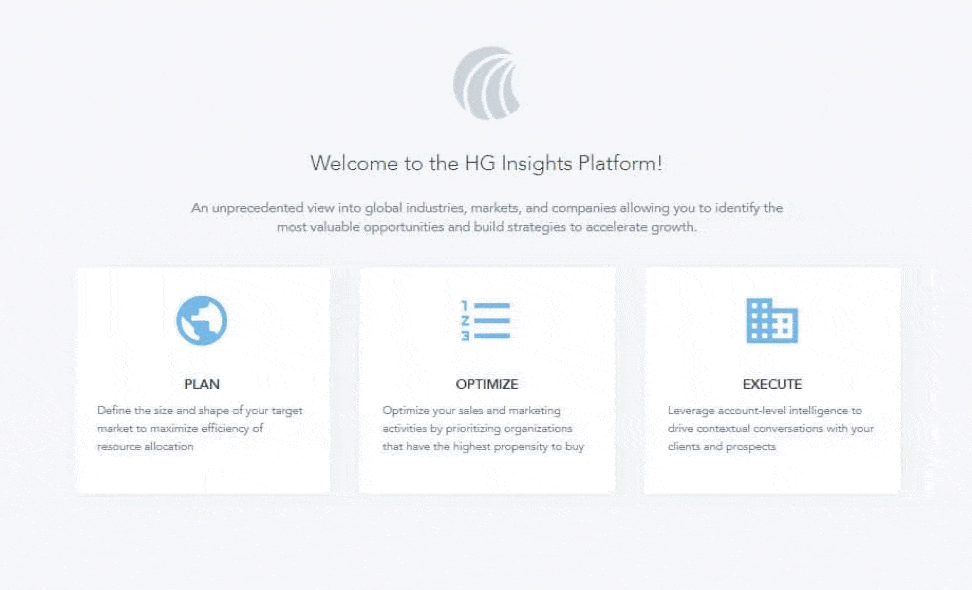 Schedule a demo with one of our solutions experts to see how you can use HG Insights at your company to accelerate growth!