Accelerate Predictable Results With Your ICP!
In this step-by-step video, Alyssa Barker, Associate Product Manager, reveals how a client used HG's Account Segmentation tool to identify their Ideal Customer Profile (ICP).
An ICP is a profile of the perfect customer you want to target for your business. Companies that fit your ICP are vital for revenue generation as they are more likely to buy, stay loyal to your product, and refer you to others. Technology Intelligence from HG Insights lays the foundation for your Go-To-Market by identifying and prioritizing your best accounts, allowing sales and marketing teams to:
Focus on the accounts that have the highest propensity to buy and greatest revenue potential for the business.
Avoid wasting valuable resources on accounts without adequate budgets or incompatible technology stacks.
Uncover key insights to deliver messaging and approaches that will yield the best results.
Uncover Your Prospects Technology Footprint To Find Your ICP
Does your ICP have a multi-cloud strategy, ABM program, or use outdated hardware? Dig into deep insights on how a company operates by seeing what technologies they use. Utilizing data-driven targeting and messaging enables companies to produce more predictable outcomes and a higher ROI from their campaigns and initiatives.
Experience HG Insights

Accelerate your customers time to value with HG Insights' world-leading technology intelligence solutions – you can drill down from high-level planning decisions to granular, actionable insights on a company-by-company level with the click of a button.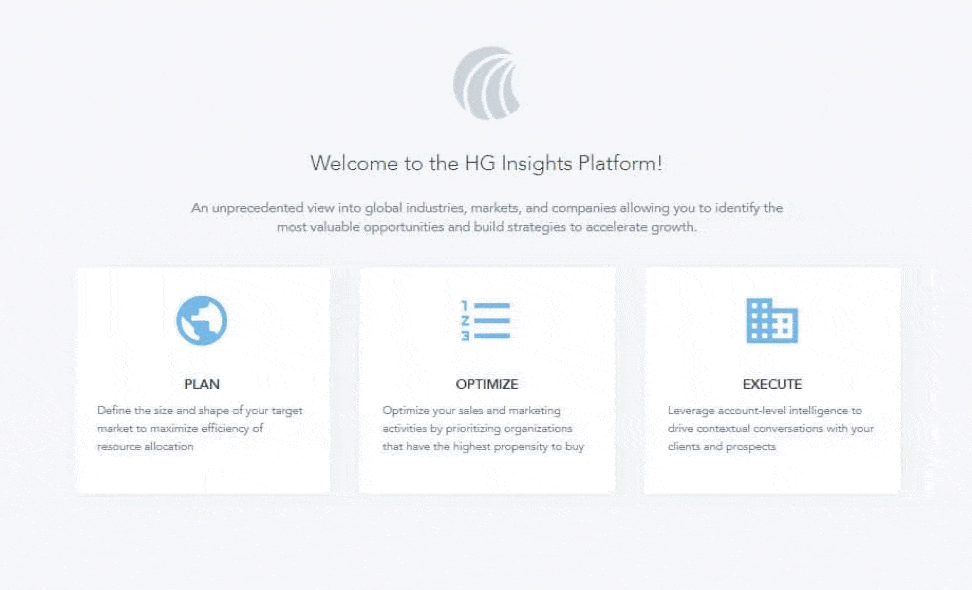 Schedule a demo with one of our solutions experts to see how you can use HG Insights at your company to accelerate growth!