HG Salesforce Connector: Salesforce Integration In Support Of Sales And Marketing Teams!
In this step-by-step video, Kelcie Des Jardins, Associate Product Marketing Manager, illustrates how global businesses use HG Salesforce Connector to review customized technology insights alongside their existing Salesforce account information for more effective targeting.
Integrating the Salesforce organization with the HG Insights platform gives sales and marketing teams the opportunity to reach buyers much earlier in the process so they can guide decision making before a competitor even knows about their prospect's interest.
Identify Companies With The Highest Propensity To Buy
Run your list of accounts and leads against HG's Technology Intelligence to identify companies with the highest propensity to buy based on various technology products and IT spend. Integrating your Salesforce organization with the HG Insights Platform allows you to:
Experience HG Insights

Accelerate your customers time to value with HG Insights' world-leading technology intelligence solutions – you can drill down from high-level planning decisions to granular, actionable insights on a company-by-company level with the click of a button.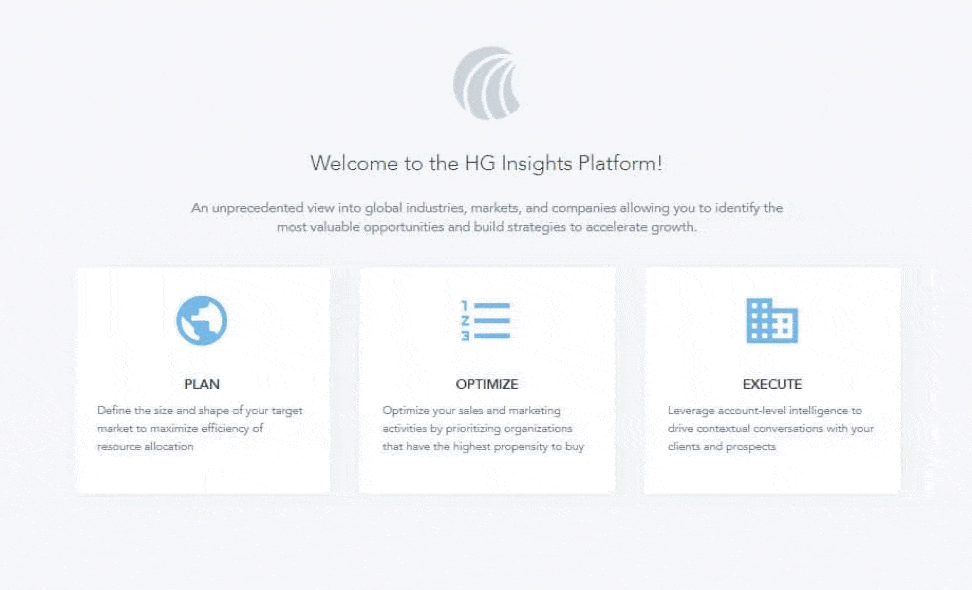 Schedule a demo with one of our solutions experts to see how you can use HG Insights at your company to accelerate growth!