HG LinkedIn Connector Delivers the Right Messages to the Most Engaged Audiences!
In this step-by-step video, Alyssa Barker, Associate Product Marketing Manager, demonstrates how the HG LinkedIn Connector allows users to create customized audience segments to boost engagement by delivering the right messages to the most engaged audiences. With the push of a button, users can add HG's company-level Technology Intelligence to their LinkedIn Campaign Manager, elevating digital advertising campaigns by targeting customers currently in their markets that have a need for their product or service and will engage with their campaigns.
Leverage HG's Technology Intelligence in LinkedIn Campaign Manager
Our targeted list builder will provide a specific install base, technographic, intent, or firmographic profile based on the Ideal Customer Profile (ICP) for the companies a customer has identified in the HG Platform. This important LinkedIn integration allows users to:
Enhance existing digital marketing efforts by targeting companies using specific technologies
Support sales efforts by aligning sales and marketing outreach around the accounts with the highest propensity to buy
Understand the size of the Total Addressable Market (TAM) for a more targeted strategy for high-impact campaigns
Experience HG Insights

Accelerate your customers time to value with HG Insights' world-leading technology intelligence solutions – you can drill down from high-level planning decisions to granular, actionable insights on a company-by-company level with the click of a button.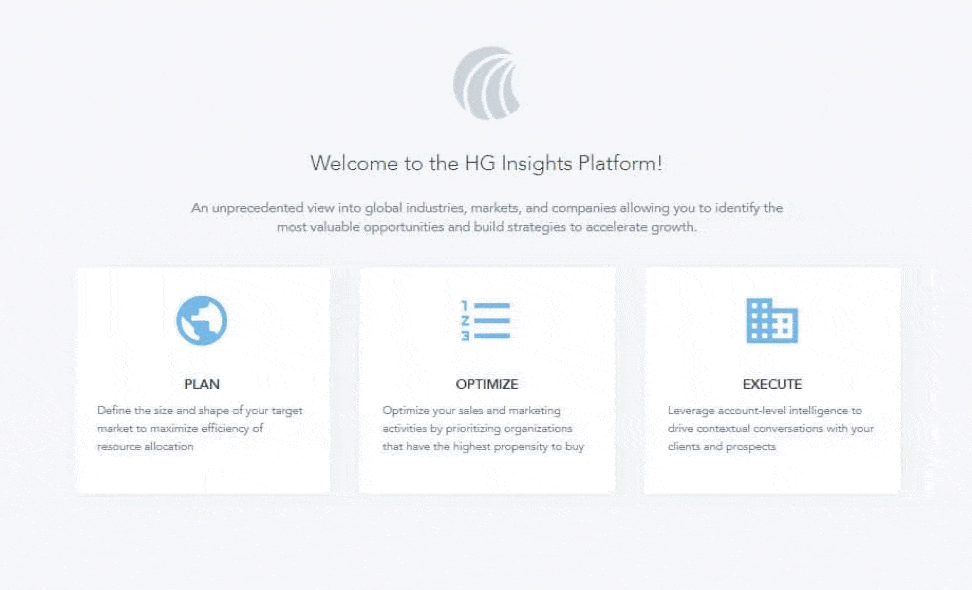 Schedule a demo with one of our solutions experts to see how you can use HG Insights at your company to accelerate growth!