$200M Business Intelligence and Analytics Tools Opportunity!
In this step-by-step video, Kevin Scott, Enterprise Account Director, reveals how one of his customers leveraged the power of Technology Intelligence from HG Insights to uncover a $200M business intelligence and analytics tools opportunity.
HG Insights enables go-to-market (GTM) teams to understand the size, shape, and structure of target markets, allowing them to:
• Size Markets by IT spend, tech installs, firmographics, and other customizable criteria
• Analyze Vendor Penetration to find threats, trends, and opportunities
• Allocate Resources and territories more efficiently
• Uncover Whitespace Opportunities by analyzing untapped market potential
Experience HG Insights

Accelerate your customers time to value with HG Insights' world-leading technology intelligence solutions – you can drill down from high-level planning decisions to granular, actionable insights on a company-by-company level with the click of a button.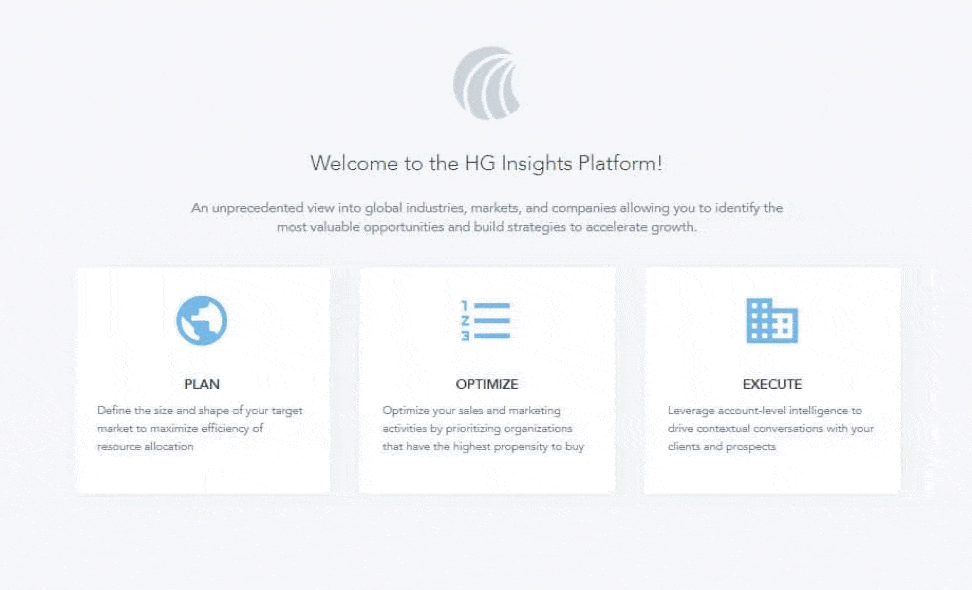 Schedule a demo with one of our solutions experts to see how you can use HG Insights at your company to accelerate growth!